Why You Should Take Your Company Car to an Auto Body Shop
After a few years, company cars will become faded due to continuous exposure to outdoor elements. So even if it's not a personal car, you should still bring the vehicle to an auto body shop. This way, structural problems will be fixed even before they become an expensive issue. Even small nicks and dents can become problematic. Here are some reasons why you should take your company car to an auto body shop.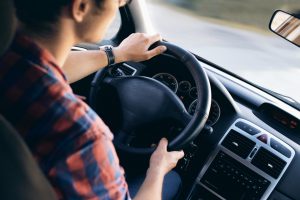 Lengthen the lifespan of the company car
Over time, rust will form on your company car. If you don't get dents and dings repaired right away, it will trigger the oxidation of the exposed metal. In just a few months, you will notice rust spots. It will only take a matter of time for these spots to form holes. When that happens, the engine of your company car will be exposed, causing further damages.
So if you want your company vehicle to be serviceable for a longer time, regular visits to an auto body shop are imperative. This way, you can prevent premature damages and fading brought by regular use.
Boost your business' reputation
Can you imagine your business logo printed in a dilapidated car with rusty edges and broken glass? That will say a lot about the reputation of your business. As part of your marketing and branding, your company car should also imbibe the image you want to project. This is much true of you're sending retail representatives or technicians.
If your vehicle looks old and neglected, your customers will think that you're cutting corners. That will affect their perception of your business or product.
Besides, it will give your employees more pride to drive a good-looking car than a rusty or faded vehicle.
Save more money
Although having your company car inspected and serviced will cost a fee. It's a great investment that will help you save more money in the long run. Small dents cost less to get repaired than a rusty trunk tattered with holes.
A proactive approach will save your business from hefty maintenance costs on your company cars. Again, as part of providing your service or product, your company vehicle should always be in good shape.
Higher resell value 
If you're planning to resell your company car to buy a new one, it's best to have it serviced in an auto shop first. You can invest in a new auto glass or paint to increase the reselling value of the vehicle.
Also, it's best to sell your car in good condition so you'll get the best possible price. If you're planning to purchase new company cars, it's best to sell the current ones before it records very high mileage.
Final words 
It's never wise to put off repairs, regardless if it's your personal or company car. Whenever the damage arises, visit an auto body shop right away. Professional technicians will help provide the ideal solution that will last long. It's also a great investment than DIY fixes. Even if it's a large fleet or a single truck, you should never neglect maintenance.
https://www.chaneyscollision.com/wp-content/uploads/2018/06/Chaneys-1.png
0
0
Ed
https://www.chaneyscollision.com/wp-content/uploads/2018/06/Chaneys-1.png
Ed
2019-11-28 20:22:01
2019-11-28 20:22:01
Why You Should Take Your Company Car to an Auto Body Shop