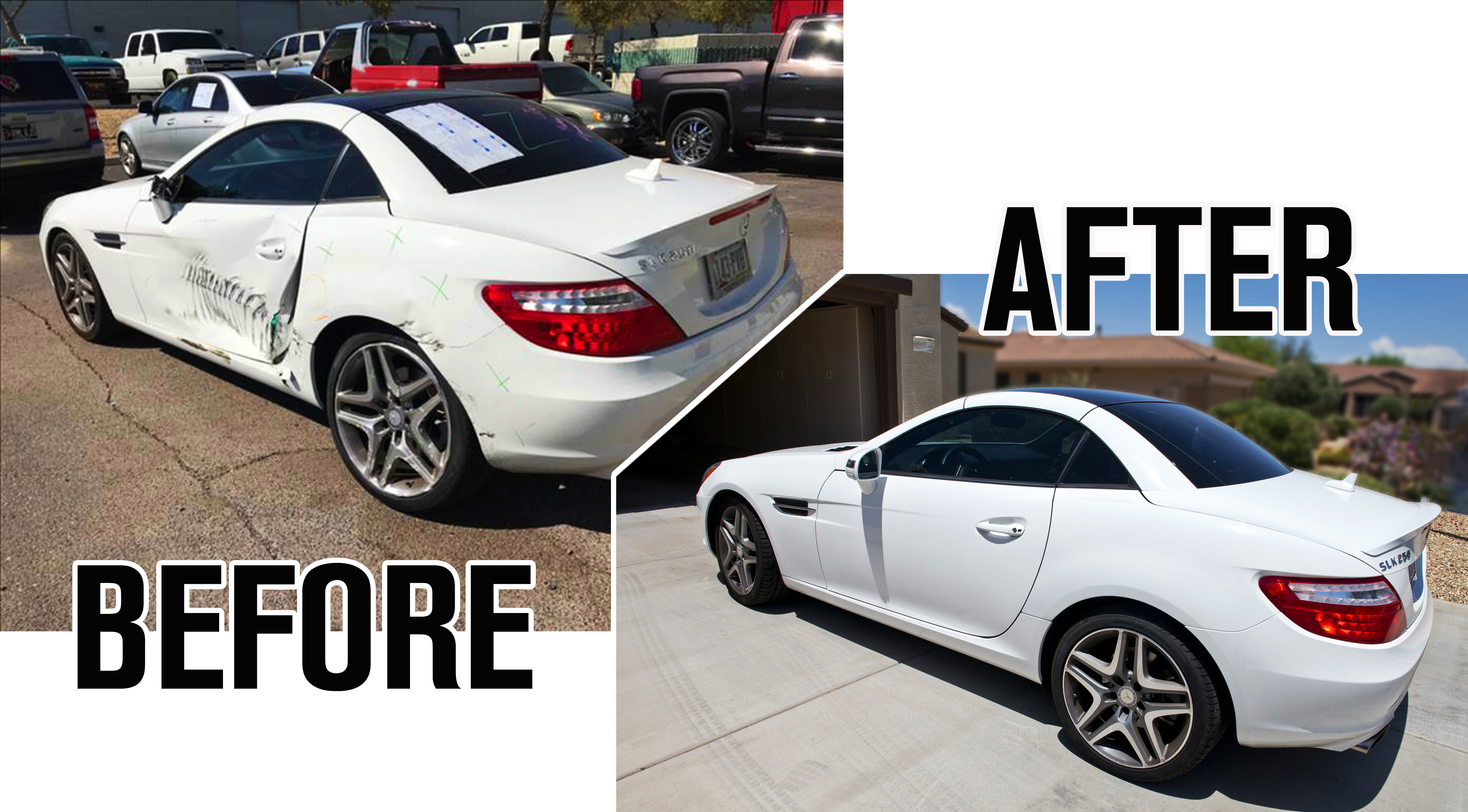 Looking for a collision repair facility you can trust?
Look no further!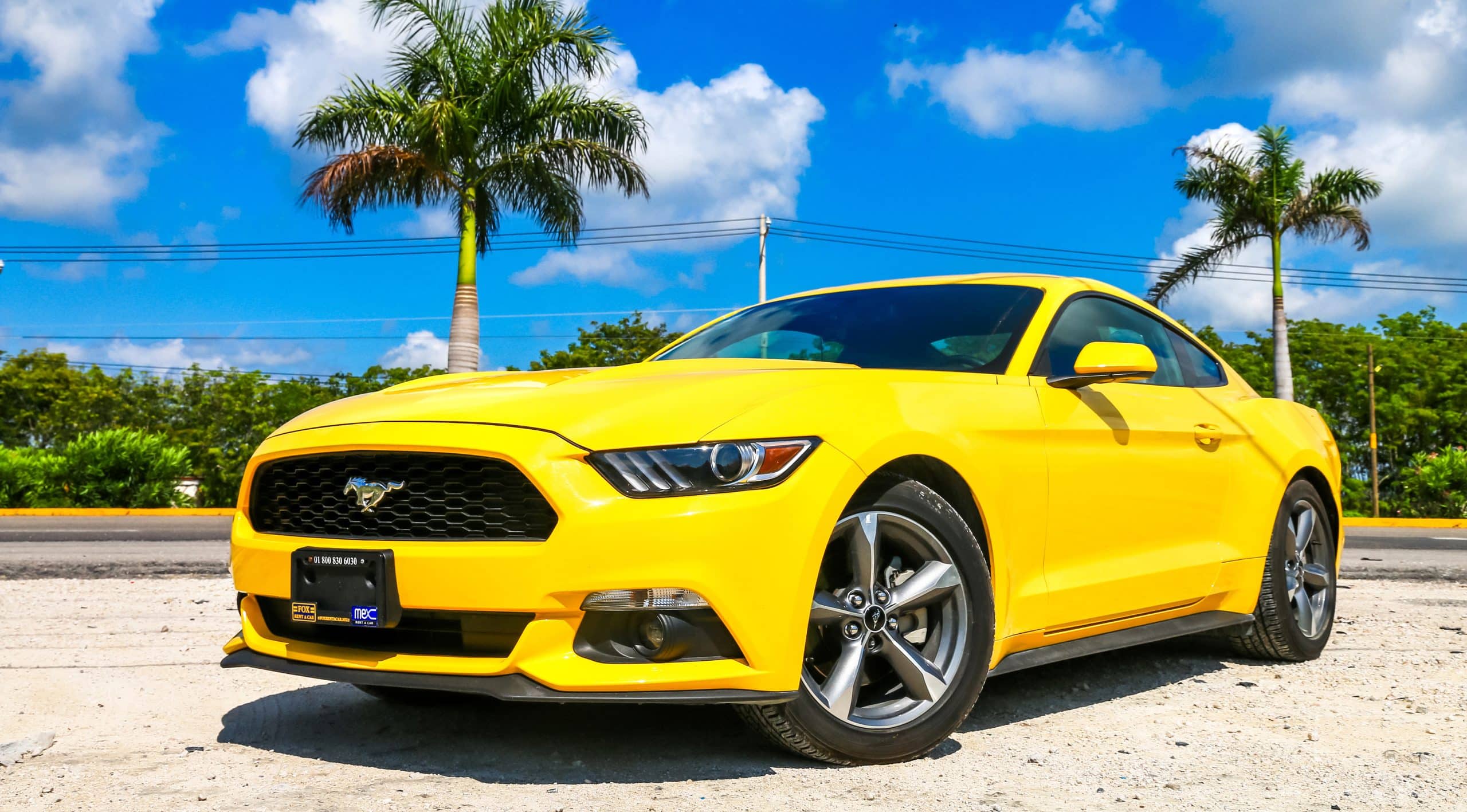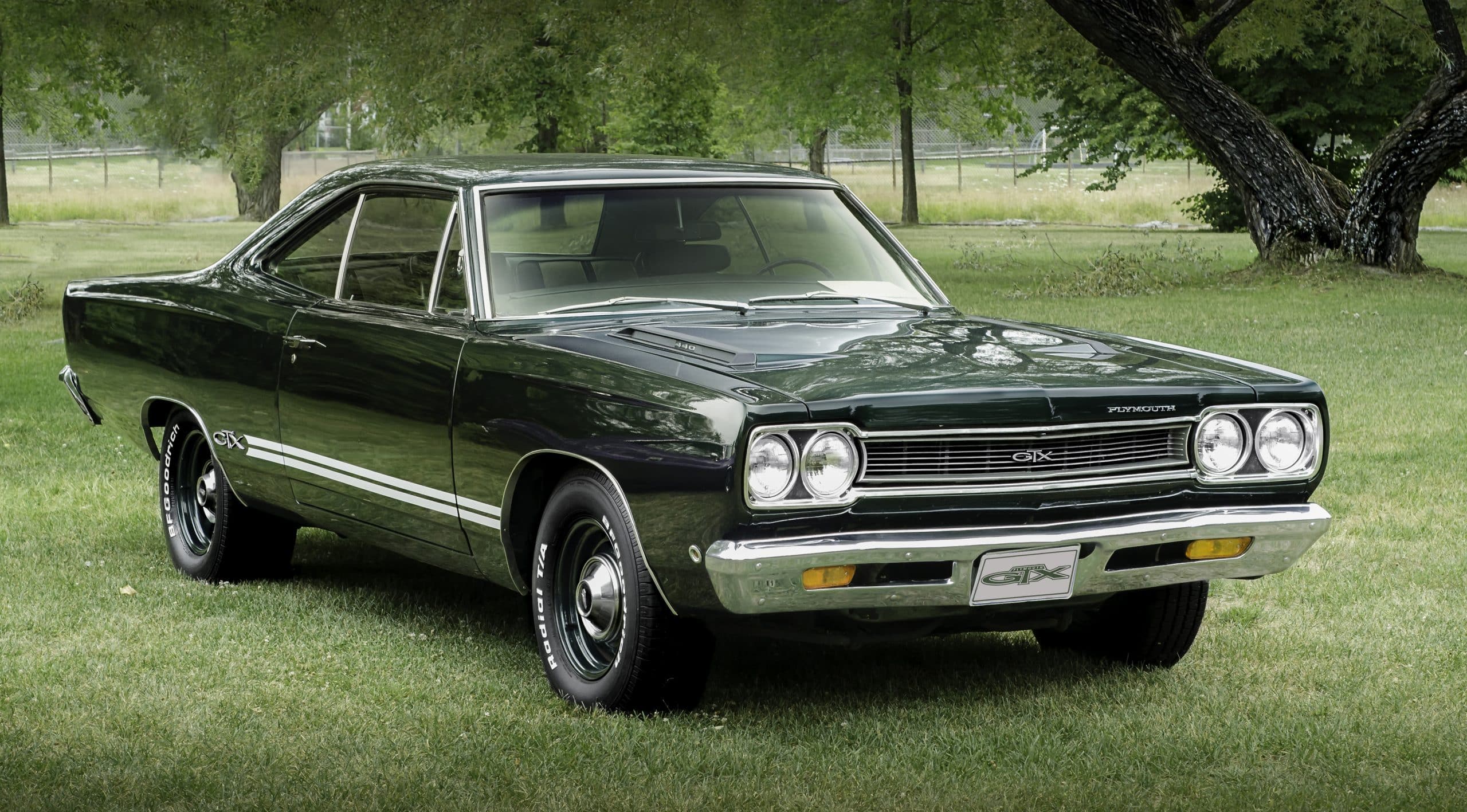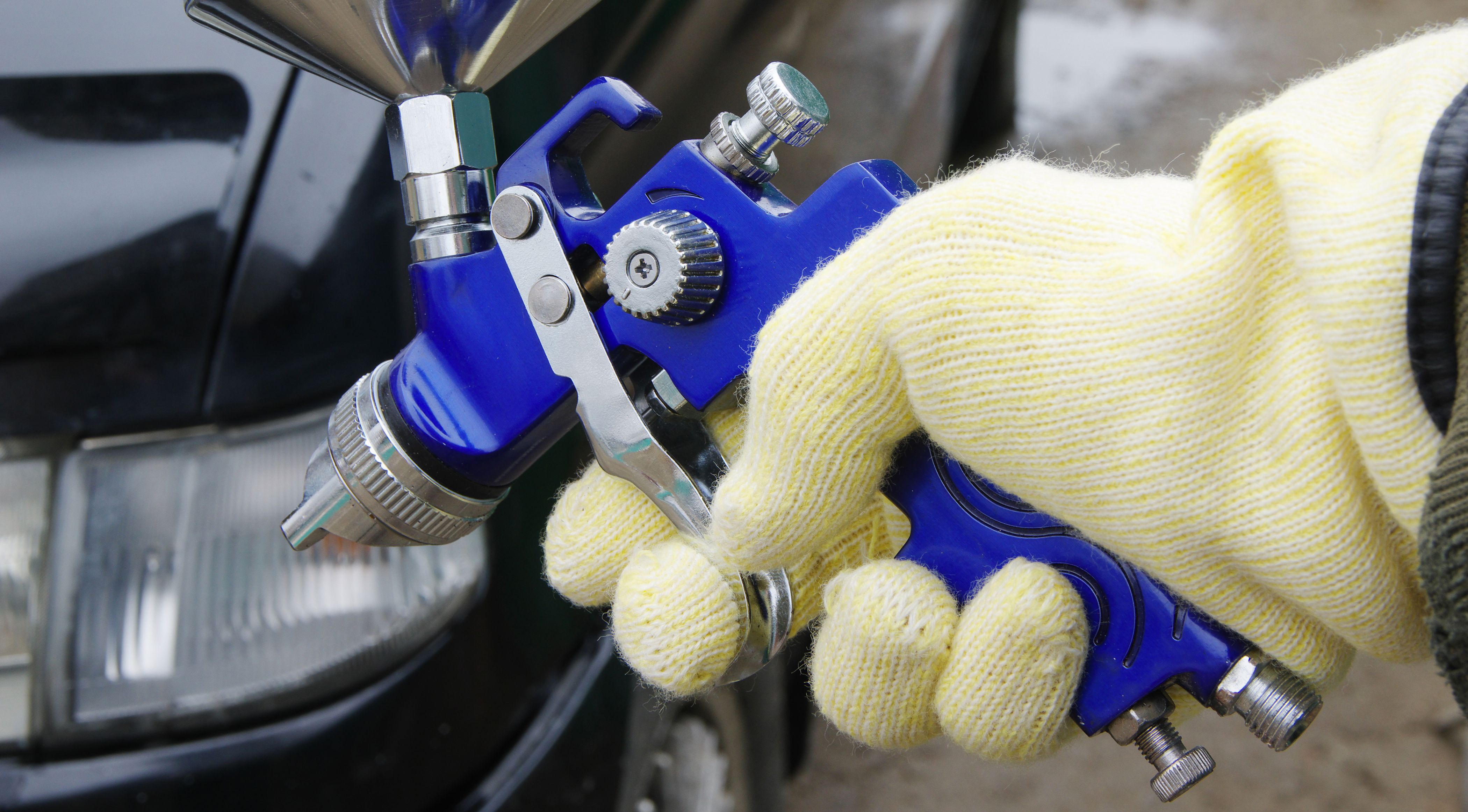 Chaney's is a full service Collision repair facility with state of the art equipment.
Looking for a collision repair facility you can trust? Look no further!
We're committed to auto repair and to serving you with honesty, quality, and value.
Chaney's has been in business and in the same location since 1977 and is conveniently located in Historic downtown Glendale, AZ at the corner of Grand and 61st Avenue.
And now with our Surprise Facility up and running in a brand new 20,000 square foot building adding RV Collision Repair.
Being in a car accident is bad enough, but dealing with an auto body repair adds insult to injury. Not only are you forced to deal with insurance companies, you also have to find a collision repair shop that will get your vehicle back to its original condition.
At Chaney's Collision Center, we eliminate the hassle associated with auto body repair so that you can go about your business while we get the job done. We will work directly with your automobile insurance company, which means all you have to do is drop off your vehicle and pick it up when the collision repair is done. We can even set you up with a rental car during the brief period of time we need to restore your vehicle to its like-new condition.
We also offer mobile collision repair anywhere in Phoenix, which makes it possible to fix minor dents and dings without leaving your home or office. Our mobile repair crews can also replace and repair your windshield, so if you need quick, dependable service you know who to call.
Our highly skilled auto and collision repair specialists are well trained and use state-of-the-art equipment to return your car, truck, or RV to its original condition. Chaney's is on the Preferred List of body repair shops for all major auto insurance companies, which is a distinction based on our unrivaled level of customer satisfaction.
For more than 40 years, Chaney's has been doing business in Historic Downtown Glendale. Since 1977 we've prided ourselves on quick shop turnaround times, quality workmanship, and unparalleled customer care. Take the hassle out of collision repair by giving us a call today to schedule an appointment.
Auto Body Repair – Collision Repair
Chaney's is a full service collision repair shop serving Phoenix
Our Mobile Repair Crew will travel to your location for paintless dent removal and windshield chip repair and replacement
We service individuals, government agencies, businesses, and large-scale commercial entities
Our in-house mechanic works with our auto body shop, handling all alignments and suspension repairs
Take a look at our countless online reviews and see for yourself why we've been in business for over 40 years
 We understand that dealing with an auto collision repair can be a headache, which is why we go the extra mile to simplify the repair process. We care about every customer's vehicle, whether its used to run daily errands or part of a massive commercial fleet. Our dedication to every customer, no matter how big or small, is why we have hundreds of stellar reviews online. Take a look for yourself and see why we've earned our local reputation.
If you're a first-time auto body repair customer, we are eager to turn you into a lifetime customer. Contact us today for more information or to schedule an appointment.
Our Mobile Repair Service saves you time and money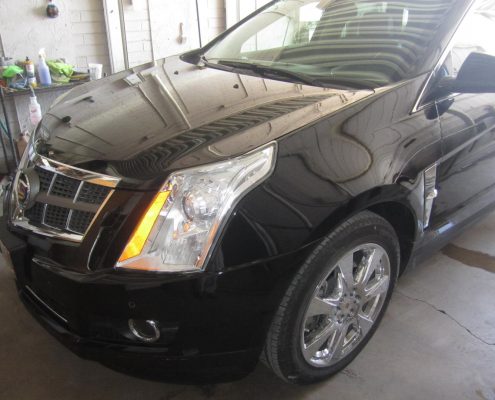 Fixing a small dent or repairing a windshield isn't a difficult job, but taking time out of your day to fight traffic just to get your vehicle to the auto body shop is a hassle most people can do without. Sometimes people are just too busy to get the repair done, which can lead to rust forming on the body of the vehicle or a windshield crack that quickly "spider webs" to the point where it has to be replaced.
Don't let this happen to you. Simply contact our Mobile Repair Service crew and have them come to your location to take care of the problem. You can have your minor auto body repair job done while you're at work or relaxing at home. You won't have to fight traffic or sit in a waiting room reading old magazines and drinking stale coffee while the repair is getting done.
Our Mobile Repair crews can fix most minor dents and dings, without the invasive bodywork often required for large repairs. Modern automobiles, trucks, and RVS are built with materials that have a certain amount of "memory," which allows our technicians to massage the damaged area back to its original shape. You will save money on the repair, and you'll save time that you can spend doing something you want to do.
Our Mobile Repair Service crews can also handle window tinting jobs. Without window tinting, the unforgiving Arizona sun will quickly turn your vehicle into a fiery furnace and could even cause damage to its interior. Our mobile tinted window service is affordable and convenient, so give us a call today and schedule an appointment.
Auto body repair you can trust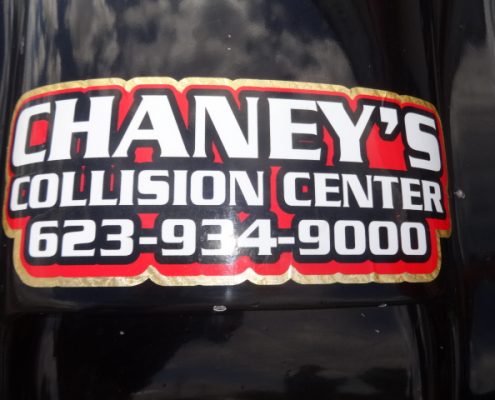 After an accident, it's important to ensure your vehicle is repaired properly. Most collisions result in plenty of visible damage, but there is often invisible damage that could compromise the safety and reliability of your automobile. Accidents often cause damage to a vehicle's frame or cause its alignment to get knocked out of whack. These issues can cause other problems if they're not rectified, and they may even make the vehicle dangerous to drive.
Our collision repair shop is equipped with a state-of-the-art frame rack manufactured by Chief Automotive Technologies. This is the most versatile and powerful frame rack being made today, and it ensures that your internal repairs are just as good as the repairs to your automobile's body. This tool will ensure your body work is done right, and it's especially effective on modern vehicles, which are light-years more technologically advanced than older automobiles.
Alignment and frame work is performed by our in-house mechanic before the body repair is done. All of our body repair techs and in-house mechanics are ASE Certified and I-CAR  Platinum Certified. We also provide our techs with ongoing training to ensure they're up-to-date on all the latest industry advancements.
Contact us today for all of your collision repair needs
Don't settle for less than the best when it comes to the appearance and safety of your vehicle. Chaney's proudly works with individual car owners, businesses, and large-scale commercial entities and government agencies, using our more than 40 years of experience to provide the best workmanship and customer care in Phoenix.
I have already recommended these guys to several friends. Their business model is one to appreciate. Rather than giving me a fast quote, the manager, Alfredo, walking me around the car and showed me panels on my car that needed only painting, rather that body work. By doing this, he saved me around $2,000. While my car was in the shop, Zak called me several times simply to give me updates on their progress with the work. My car literally looks like I just picked it up new from the dealer. They even polished and buffed the leather interior, as well as completely cleaning under the hood. Great work.
Terrific experience!!! Zac and team did a wonderful job on my car. When they were done it looked as good as the day I bought it. Anyone I spoke with was friendly and professional.
I would recommend Chaney's as they were very professional, did an amazing job on the repairs and I couldn't believe that the paint matched perfectly! They called me with updates as to the progress of my vehicle which made me feel at ease that it was being worked on in a timely manner. They also completed the vehicle a week ahead of schedule. Zac Madsen was very helpful as well as Martin Moreno did a fantastic job!! Great job by all!
The employees at Chaney's were exceptionally efficient and polite. They worked with my insurance company making my experience very pleasant.
I would highly recommend this shop to anyone needing a repair to their vehicle.
First and foremost I want to take this opportunity to thank you personally for the unbelievable Job you did on my Honda Accord. The service I received at Chaney's was above and beyond! You really made my day yesterday and the attention to detail and outstanding example of customer service will not be forgotten! I will recommend your body repair shop to all of my friends. Thank you again for EVERYTHING!!!!
Chaney's collision was extremely helpful on my insurance claim process and was way more helpful then my actual insurance company. Alyssa and Roque were extremely awesome and helpful every time I needed help or updates on my car. I would 100% go back whenever I need any repairs and I would recommend them to family and friends.
They did a great job my car looks amazing!! I got my car back early and they kept me informed the whole time. I would recommend Chaneys to everyone