What You Need to Know About Buying a Used Car
Buying a used car can save you money, especially if you know how to pick the right one. It's a smart financial move and will let you get a good ride without spending a fortune on a brand new model. But before you put your money on a used car, make sure that you know exactly what you're going to purchase.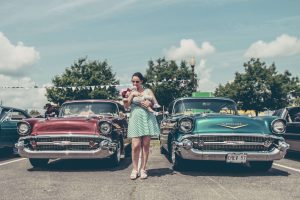 In this post, we discussed some crucial points you have to know first:
Perform a CARFAX check first
Before you ink the deal, make sure that you run a CARFAX check first. This report will give a complete record of the car, its previous owners, and if it ever figured in an accident before. Some dealers will perform the CARFAX report for free on your behalf.
If the history of the car proved to be unsettling, you're free to walk away.
Ask for a test drive
You can't gauge the quality of the car by simply look on its interior and exterior. You have to bring it on the road to see how the engine performs. Watch out for strange noises, faulty ignition, burning smell, and other possible red flags. Take note that knocking and rattles are tell-tale signs of serious problems.
If you find something off or uncomfortable with the car, feel free to walk away and look for another option.
Avail a professional inspection
Ask your preferred mechanic to check the car for you. This way, you'll have an expert opinion about the engine's condition and the overall performance of the vehicle.
Don't believe when the seller insists that the car is free of any problems. Trust what the mechanic says since they are experts in everything that concerns automobiles. Also, the report from the mechanic will make or break your potential purchase.
Shop around
Remember this: never settle on the first car you'll see. Shop around, compare prices, and widen your options. This way, you can hunt for the best model, even if the cars are already used. Also, some dealers offer better financing options, which will make the purchase easier on the pocket.
If you're not happy with the first car you test drive, don't hesitate to walk away. Car dealers know that this is part of the process and they will not take it against you if you don't push through with the deal.
You should negotiate
Using the CARFAX report and the findings of the mechanic who inspected the car, you can negotiate the price of the vehicle. Although the car has issues, you can save money if the dealer agreed to sell it on a much lower price. Even if you're shouldering the repairs, it shouldn't cost more than the amount you've saved from bargaining.
If you're not good with negotiating, you can phone the dealer and ask for a quote. From there, compare prices and narrow down your options.
Final words
Buying a used car is a sound financial move. But to get the most out of your investment, make sure that you become a wise buyer. Get it inspected and always shop around.
https://www.chaneyscollision.com/wp-content/uploads/2018/06/Chaneys-1.png
0
0
Ed
https://www.chaneyscollision.com/wp-content/uploads/2018/06/Chaneys-1.png
Ed
2019-09-16 14:53:29
2019-09-16 14:53:29
What You Need to Know About Buying a Used Car