What To Ask Your Mechanic Every Time You Get Your Car Serviced
The cost of having your car serviced can pile up if you fail to get involved. Mechanics might take advantage if they notice you keep agreeing to their every recommendation. In other words, all you do is say 'yes' to their advice, which implies that you're uninformed.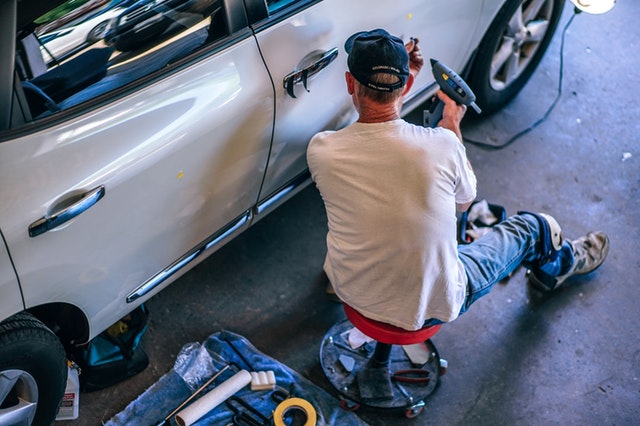 Since you appear clueless to these mechanics, they might suggest services you don't really need in the hopes you'd agree. It's a quick way for them to make money, and it comes with the expense of you having to pay an expensive bill.
Important Questions To Ask A Mechanic Before Car Service
The next time your vehicle needs servicing, don't trust any mechanic right away. Instead, ask them the following questions.
How they answer will help you decide if you should leave your car with them or find a more competent mechanic. It also gives the impression that you're well-informed, which dissuades them from pulling tricks that might cause your bill to skyrocket.
1. How much does it cost to get my car checked?
Before you commit to a mechanic, the first question to ask is how much they're charging for diagnostics. It can be a hassle, considering you've already gone so far as to drive your vehicle all the way to their shop. Still it's better to know now. The moment they give you a price, you can quickly decide on your next steps – should you stay or find someone else?
2. Do you have certified mechanics?
Mechanics who have been accredited by trusted organizations are guaranteed to provide quality services. You can be assured that the training and education they received are in line with today's standards in car repairs.
The two most trusted certifications are handed out by the following non-profit organizations:
The National Institute for Automotive Service Excellence

The Inter-Industry Conference on Auto Collision Repair
Both award the ASE and I-CAR certificates to mechanics who have been trained for car servicing and collision repairs, respectively.
3. Can you give a written estimate?
It's the best way to get an accurate estimate of the services you need, since your car is already in the shop for inspection. Most mechanics are willing to give you free quotes, but you should have them place it into writing. Estimates must include replacement parts, labor costs, tax inclusions, discounts, and any additional fees that may apply.
Tip: Your mechanic might uncover more problems while servicing your vehicle. Because they are not part of the initial quote, you can ask them to contact you before doing any extra work.
4. Are my parts still covered by warranty?
Car parts may or may not be covered by warranty, depending on their manufacturer. This applies to both original equipment manufacturer (OEM) and aftermarket parts. If your parts are still under warranty, there's no need to pay for their replacement out of pocket.
5. Do you have a mechanic that specializes in my vehicle?
Cars tend to have common problems based on their model and manufacturer. If you can find a mechanic who has experience with your vehicle type and make, then all the better. These mechanics are better equipped and more knowledgeable in dealing with your car's specific issues.
https://www.chaneyscollision.com/wp-content/uploads/2018/06/Chaneys-1.png
0
0
Ed
https://www.chaneyscollision.com/wp-content/uploads/2018/06/Chaneys-1.png
Ed
2019-05-30 14:15:14
2019-06-20 21:19:37
What To Ask Your Mechanic Every Time You Get Your Car Serviced