What I-CAR Accreditation Means
The Inter-Industry Conference on Auto Collision Repair or I-CAR accreditation is prestigious among auto shops and technicians. Individuals and auto shops seek the recognition of I-CAR as proof of their training and competence in providing safe repairs. In short, the I-CAR accreditation is specific for repair shops and individuals only. But what is the purpose of such certification?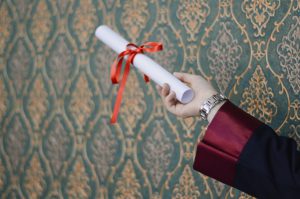 It promotes industry standards
Since its conception, I-CAR has been upholding the highest standards in collision repair. That's why it's a big deal when an auto shop or technician bears the I-CAR accreditation. It's solid proof that they are qualified to repair and provide related services to vehicles, regardless of the make or model.
I-CAR is an international and non-profit organization founded in 1979 and has since become the gold standard for all auto shops and repair technicians. They cover six segments of collision repair, including insurance, repair, vehicle manufacturers, equipment and supply, research and training, and related services.
The goal here is to provide car owners access to high-quality repairs. It also aims to encourage auto shops to seek continuing education to keep up with the changing demands of the industry and their customers.
Take note that I-CAR has specific requirements and programs for accreditation for both organizations and individuals.
Why is I-CAR accreditation important?
I-CAR accreditation is all about safety. And for car owners, safety is priceless. This is why auto shops exhaust all means to secure an accreditation from I-CAR. It directly reflects their abilities to perform repairs as well as their credibility in the industry.
Aside from that, I-CAR provides training programs to all accredited bodies and individuals. So when a car owner sees an accreditation from this organization, they know that their vehicle is in good hands.
Take note that aside from auto repair shop owners, manufacturers and insurers can also seek I-CAR's accreditation. It gives them an edge, especially when it comes to meticulous clients.
Take note that I-CAR grants two levels of expertise accreditation. The first one is the Platinum designation for individuals who have completed the organization's training. On the other hand, there's the Gold Class Professional designation for auto body shops that have at least four employed Platinum-rated technicians.
Training that I-CAR provides
I-CAR hosts and provides training across six collision repair roles. It includes the following:
*Non-structural technician
*Estimator
*Steel structural technician
*Electrical/mechanical technician
*Refinish technician
*Aluminum structural technician
The goal here is for the technician to demonstrate mastery. For each training session, the technician has to pass three different training levels.
Once the technician passes the Pro Level 1, they will gain the Platinum designation. After that, they have to renew their designation within 12 months by passing the Pro Level 2. After that, within 12 months, the technician should renew the designation by passing the last level, which is Pro Level 3.
From there on, the technician would need to accomplish at least six credit hours of professional training to maintain their designation.
Aside from retaining their certification from I-CAR, they will also learn continuously. This way, they can provide the best and expert repairs for all collision accidents.
https://www.chaneyscollision.com/wp-content/uploads/2018/06/Chaneys-1.png
0
0
Ed
https://www.chaneyscollision.com/wp-content/uploads/2018/06/Chaneys-1.png
Ed
2019-11-28 20:16:40
2019-11-28 20:16:40
What I-CAR Accreditation Means