Thanksgiving Travel Forecast
Thanksgiving is approaching quickly! This holiday is a celebration of family, togetherness, and a show of appreciation for all the good things we are blessed with in our lives. A high percentage of Americans will be traveling on Thanksgiving, and especially on Black Friday the day after. We stay put for a while when we get there, which makes the roads relatively easy in urban areas at the least, but a lot of Arizonians will be driving on the road to their dinner or weekend destination.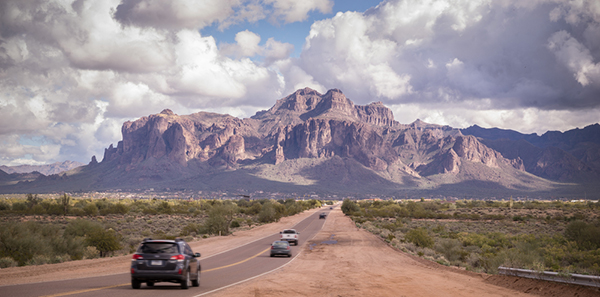 It is important to stay vigilant while driving on the day before Thanksgiving, as well as later in the evening after the traditional dinner, especially considering that as a national holiday, quite a few individuals might not be completely sober.
In Arizona specifically, holiday traffic numbers are expected to be higher for 2018 than past years, potentially up 5% says Michelle Donati, a spokesperson for AAA, which monitors and reports on traffic trends. She also notes that for those road-tripping out of town for the holiday, Wednesday and Sunday are expected to be some of the busier travel days, so to expect potentially higher traffic on the way in and out of big cities.
Let's also take a look at gas prices in the area while we discuss travel. Arizona gas prices have been relatively up and down over the last 12 months, but are currently a little bit higher than they have been in the past few years. The average price in Phoenix today is $2.89/gallon. The average price in Tucson is $2.60, considerably lower! The chart below shows Arizona gas prices over the last year compared to the national average. So we can see the upward trend, as well as get a sense of where we may be headed.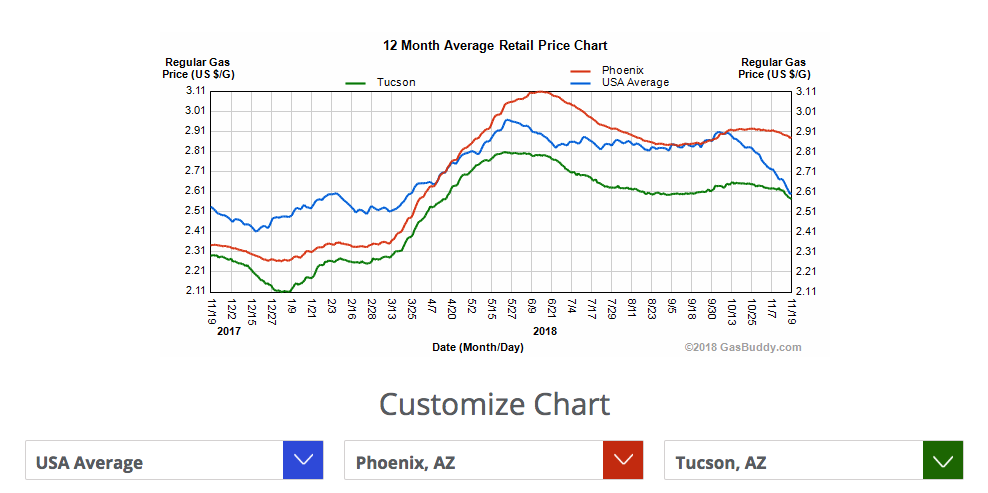 This chart comes courtesy of www.gasbuddy.com – along with searching trends, you can also enter your zip code to find the cheapest gas near you!
Stay safe and have a great holiday weekend!
https://www.chaneyscollision.com/wp-content/uploads/2018/06/Chaneys-1.png
0
0
Chaneys Collision
https://www.chaneyscollision.com/wp-content/uploads/2018/06/Chaneys-1.png
Chaneys Collision
2018-11-22 05:51:07
2018-11-22 05:54:02
Thanksgiving Travel Forecast