How To Lower Auto Insurance
Auto insurance can either save you money or completely spare you the trouble of having to pay for damages from an accident. Depending on your policy, it can cover repairs and replacement costs to a certain extent.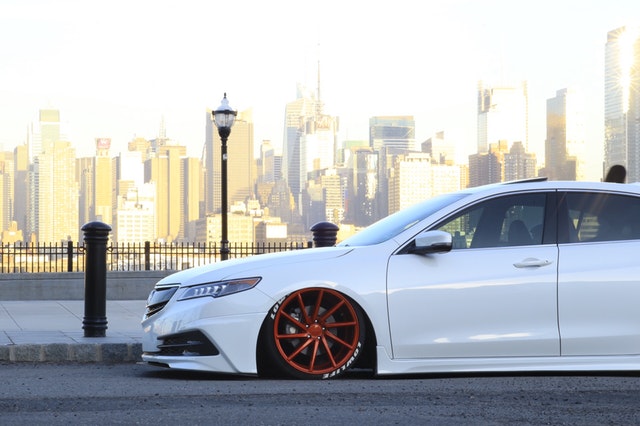 These benefits come with a price, however. Policyholders dole out an average of $1,426 each year on car insurance. It's no wonder why many are looking for ways to reduce their premiums.
In this guide, you'll learn how to effectively lower your auto insurance.
The 3 C's of a Cost-Effective Car Insurance
Compare, consolidate, and compromise. These are the 3 words you have to remember if you want cost-effective car insurance with just the right coverage. The following tips apply to existing policyholders, as well as people looking to buy auto insurance.
Compare
See which auto insurance companies are available in your area and compare the average cost of their premiums. Next, narrow down your list to the 5 most affordable providers.
Call them and request for personalized quotes. Discuss your options and policy limits based on the quotes they provided. Then, make another comparison that factors all these into the equation.
From here, you'll know which companies have the best offers. Remember that this isn't about having the cheapest car insurance. You'd want a policy that gives decent coverage for its price.
Consolidate
Many insurance providers offer other policies. Besides car insurance, they might have health, renters, and homeowners insurance as well. These companies usually give discounts to customers who buy more than one policy. And if you bundle at least two you could qualify for a discounted bulk rate.
Bundling multiple policies can potentially lower your premiums compared to purchasing them separately from different providers. However, keep in mind that not all companies offer bundling as an option. And even if they do, it doesn't guarantee savings.
So before you consolidate policies, you should compare prices. Sometimes it's cheaper to buy them separately.
Compromise
The best way to lower auto insurance is to compromise. This could mean increasing your deductibles, reducing your coverage, qualifying for discounts, or combining any of these to reduce your premiums.
Raising your deductibles
Deductibles refer to the amount you have to pay out of pocket whenever you file a claim. According to the Insurance Information Institute (III), increasing your deductible from $200 to $500 can lessen your premium by at least 15 to 30 percent, depending on the provider. If you raise your deductible to $1,000 you might be able to save 40 percent or more in premiums.
Reducing your coverage
While it isn't generally advised, consider reducing your coverage in exchange of a more budget-friendly premium. For instance, you can opt for a policy that allows the use of alternative car parts.
Meet discount requirements
Talk to car insurance companies about discounts you could qualify for. Every provider is unique so it's important to compare them. You'll find that some offer more discounts than others.
The most common discounts apply to:
Vehicles with low mileage

Cars with safety and anti-theft features

Policyholders who completed defensive driving courses

Safe drivers who have never filed for claims or gotten into accidents

Student and senior drivers

Loyal customers

Policyholders with more than one vehicle
Whether you're buying car insurance or planning to switch providers, just remember the 3 C's – compare, consolidate, and compromise. It will help you lower auto insurance and save you hundreds each year on premiums.
https://www.chaneyscollision.com/wp-content/uploads/2018/06/Chaneys-1.png
0
0
Ed
https://www.chaneyscollision.com/wp-content/uploads/2018/06/Chaneys-1.png
Ed
2019-05-30 14:12:17
2019-06-20 21:23:54
How To Lower Auto Insurance