FAQs About Paintless Dent Repair
Car dents don't always call for a paint job. Low impact collisions can result in small, scratchless dents which can be remedied with a paintless dent repair. As its name implies, it is a type of dent repair that doesn't require filling or painting over the car's factory paint.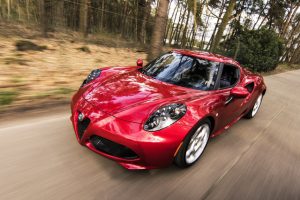 Paintless dent repair, also known as paintless dent removal or PDR, is the reshaping of a damaged car panel into its original state. It requires specialized tools that are designed to push out the dented metal and restore them.
Naturally, it's something that you'd want to leave in the hands of skilled experts – like our team at Chaney's Collision! We make sure that the car's finish isn't compromised during the repair process.
Q: Do I need a paintless dent repair?
A: It depends. You have to assess the extent of damage to your vehicle. Check the dents and see if there are signs of the paint finish being warped or scratched.
If the dents are too deep, or if there are visible signs of distress on the car paint, a PDR may not be a good choice. But if the dents are small or shallow and the paint isn't affected, restoration via paintless dent repair is possible.
Dents, creases, and dings caused by hail and fly balls are common examples where a PDR might come in handy.
Q: How can I tell if a dent is repairable with PDR?
A: Look at the size and location of the dent. If it is located on the quarter panel's opening lips, on heavily-braced hoods, or the edge of a panel, it's unlikely that it can still be repaired. Shallow dents, even though they are the size of a plate, can still be fully restored.
Deep dents and dents that have caused the metal to stretch or the paint to crack, can no longer be repaired using PDR even if they're small.
Q: How long does a paintless dent repair take?
A: It depends on the amount of repairs needed. Usually, it can take anywhere between a few hours to a whole day. If there are many small dents (such as from hail damage), the process may take 1-3 days.
Q: Will a paintless dent removal affect my car's value?
A: No. A PDR shouldn't depreciate the value of your vehicle. If anything, its resale value must remain intact. At Chaney's Collisions, we perform paintless dent repairs with skill and precision. We use specialized tools to ensure that there are no visible signs of previous damage or repair work. With PDR, you don't have to worry about overspray or differences in the paint finish.
Q: Does a PDR cost less than a standard auto body repair?
A: Yes! Compared to conventional ways of repairing car dents, paintless dent removal takes less time, less manpower, and fewer resources. Overall, this translates to lower costs and bigger savings.
Q: Why is it important to repair dents ASAP?
A: Dents may eventually cause the paint to chip away and expose the bare metal underneath. This makes it prone to rust, which can spread to other parts of the vehicle. PDR prevents corrosion by restoring the damaged panel to its original shape.
https://www.chaneyscollision.com/wp-content/uploads/2018/06/Chaneys-1.png
0
0
carmel
https://www.chaneyscollision.com/wp-content/uploads/2018/06/Chaneys-1.png
carmel
2021-07-26 15:59:26
2021-07-26 15:59:26
FAQs About Paintless Dent Repair