FAQs About Automotive Hail Damage
Hailstones can cause severe damage to property. And if you've been in "Hail Alley" long enough, you know that a car sustains dents if you leave it out during a hailstorm.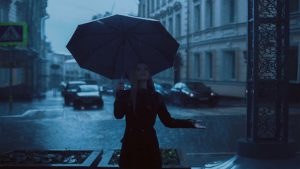 Car owners who live in places where hail is common need to be more aware of the implications of hail damage. These include residents of Colorado, Kansas, Nebraska, Oklahoma, Texas, and Wyoming. Below are the most commonly asked questions on automotive hail damage.
Q: Is there a way to prevent hail damage?
A: Scientists still haven't figured out a way to predict hail. That being said, you can take preventive measures to reduce hail damage or avoid it altogether.
First, monitor the weather. If there's news of hail coming, you can move your car to a safer location such as a garage or a car port. If you're driving when a hailstorm hits, you can take cover in a drive-through, gas station, self-serve car wash, or under the bridge.
Q: Is hail damage covered by my insurance?
A: It depends. If you have complete coverage, you are likely protected against damage caused by natural disasters like hail.
Check with your insurance company to see if your'e covered for hail damage before it occurs. Ask about your coverage, if there are deductibles, and if they're willing to pay for "rental coverage" or the cost of renting a car while your vehicle is being repaired.
You can also check for "gap coverage" which pays out the difference between the worth of the car and any remaining balance you owe for the car loan. Another alternative to rental coverage is rental car reimbursement, where they will pay you back the money you spent on a rental car.
Q: How long does it take to make a hail estimate?
A: Around 30 to 45 minutes. That is the amount of time it usually takes for the estimator to assess for damage and check the overall condition of the vehicle following a hailstorm. During this time, they may ask questions and take pictures for documentation. They will also gather information about your vehicle, as well as your contact details.
Q: When do I schedule a repair for hail damage?
A: As soon as possible. If there's been a hail storm in your area, there could be dozens of cars lined up at your local auto body repair shop. So it helps to schedule an appointment early.
The pre-loss condition of your vehicle will be taken into consideration. That is to say, the state of your car prior to hail damage. Any pre-existing damage will not be covered by your insurance.
Q: Is my car qualified for paintless dent repair?
A: The decision is up to the auto body shop. Paintless dent repair (PDR) is a special procedure that removes dents without having to redo the paint job or replacing parts. It's done by pushing out the dents back into their original shape.
However, it only works on small to medium-sized dents. Large dents, or dents that have resulted in cracked paint, will not qualify for PDR.
https://www.chaneyscollision.com/wp-content/uploads/2018/06/Chaneys-1.png
0
0
carmel
https://www.chaneyscollision.com/wp-content/uploads/2018/06/Chaneys-1.png
carmel
2021-07-26 15:57:36
2021-07-26 15:57:36
FAQs About Automotive Hail Damage