Checkup on the Future of Self-Driving Cars
There is a lot of talk about self-driving cars in the media these days, and not all of that is positive. On the contrary, there is a great deal of apprehension about autonomous vehicles or self-driving cars.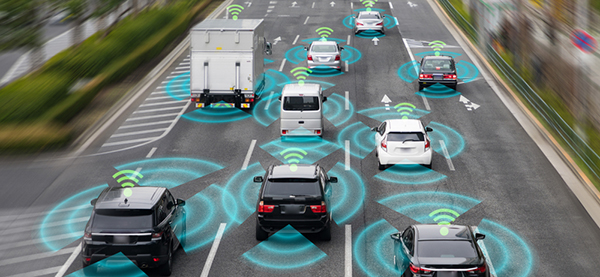 There are still many questions on how safe they really are, mainly because of incidents such as in Tempe, Arizona when a self-driving Uber car hit a woman who was at a crosswalk, who later succumbed to her injuries.
Because of the incident, even Governor Doug Ducey, who used to be a big proponent of self-driving vehicles and was keen to make Arizona the hub of the autonomous vehicle industry, was forced to change his opinion. Governor Ducey responded to the incident by banning Uber from testing their self-driving vehicles in Arizona.
Regardless of the incident, self-driving cars are one of the most promising new technologies of recent years. They can do – or are supposed to do – so many things – ferry passengers from one location to another within the city. Deliver groceries, food and other packages from retail stores to homes and apartments. By 2020, the expectation is that there will be more than 10 million self-driving vehicles in the United States alone.
There is so much negativity surrounding autonomous vehicles these days and that makes the early adoption of this technology very difficult. A study by the American Automobile Association shows that 63 percent of people in the United States are scared of autonomous vehicles. Another by Brookings Institution shows that 70 percent of the public have some concerns about sharing the road with driverless cars.
Is the fear of self-driving cars warranted?
Perhaps not – you can count the number of incidents caused by self-driving cars on your fingertips. There have been only 2 or 3 serious accidents involving these cars. But they are hyped so much that it creates an impression that self-driving cars are dangerous.
But you know what's far more dangerous? Human-driven cars, or the normal, everyday car. Think about it – 94 percent of car accidents were caused because of human error in 2016.  The biggest causes of car accidents were speeding, drunk driving and distracted driving – all human errors.
Self-driver cars can eliminate human errors, but they require a lot of testing. It's not going to be easy for automobile companies such as Google's Waymo, Tesla, Ford and others to convince the public that driverless cars are safe.
One thing that could speed up the adoption of the self-driving technology is the arrangement of dedicated lanes for such vehicles. That would make it easier for people to live with this new technology without getting unnecessarily worried about.
Self-Driving Cars in Arizona
Arizona, along with California and Nevada, is a frontrunner when it comes to driverless vehicles. Arizona Gov. Doug Ducey is (or was) a major proponent of this technology and has actively encouragedautomobile companies to carry out the testing of these vehicles here.
Of course, because of the Uber incident, things are not the same as before, and not everyone in Arizona supports this technology.
But that is understandable – Self-driving cars still have a lot to learn about how to deal with different situations. That will take time. There is no point in rushing them to the market as it takes only one accident to get people to turn against them.
https://www.chaneyscollision.com/wp-content/uploads/2018/06/Chaneys-1.png
0
0
Chaneys Collision
https://www.chaneyscollision.com/wp-content/uploads/2018/06/Chaneys-1.png
Chaneys Collision
2019-01-09 09:18:25
2019-01-10 01:00:02
Checkup on the Future of Self-Driving Cars