Photo Radar Ticketing in Arizona
Photo radar tickets – what are your thoughts on them? Well, most of us don't spend a lot of time thinking about speed cameras or photo enforcement cameras so long as we follow traffic rules and stay within the speed limits.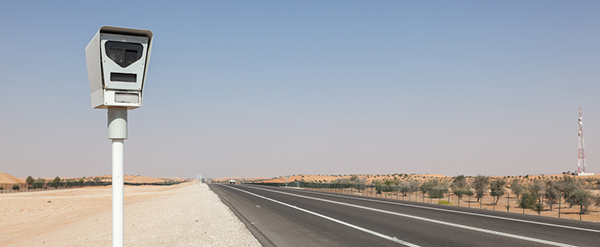 In Arizona, we have had traffic cameras set up along roadways and intersections in every city – in Phoenix, Chandler, Scottsdale, Mesa, El Mirage and more. They are a familiar sight for most of us. You may have experienced the flashbulb going off the moment you trigger a traffic violation or go beyond the speed limit.
Photo radar cameras were set up across Arizona to detect vehicle speed and to catch people who run red lights. In theory, this is a very good innovation, but the fact is this technology doesn't always work as intended. There is something to be said about human involvement, and the guarantee of a human being evaluating a situation, and ensuring that the driver is also the owner of the vehicle.
Why Photo Radar Enforcement isn't Always Effective
One reason is that it once the traffic violation is detected by the photo radar cameras, it takes at least a couple of weeks before a ticket is sent to the driver. By that time, the driver likely forgot about the incident.
Also, authorities have observed how very easy it is for people to ignore the ticket when not delivered or given by a human. Many people don't care, and find it easy to argue that there was an inaccuracy with the machine. This can make it very difficult for the law enforcement to enforce penalties based on the violations caught by the traffic cameras.  Also, people have often been able to claim that it isn't them in the photo or have seen it as an invasion of privacy. It then ends up taking even more resources for the local governments to enforce and collect on ticket fees than if a police officer has handed out the ticket in the first place, ensuring that the right person was being served, and being sure there was no mistaking the fact that they received the ticket.
Impact of Problematic Enforcement
That is why most of the photo-enforcement cameras across Arizona have stopped issuing tickets after an opinion by state Attorney General Mark Brnovich on March 16, 2018.
Republican lawmakers in particular have worked hard to get rid of photo enforcement. Governor Doug Ducey recently approved a law banning speed cameras from highways.  Cameras are still up at many intersections and roadways, but this might just be the first step in a broader scope of action.
If you are curious, you can always take a good look at this map of Arizona's photo enforced camera locations. You can see where Red Light and Speed Cameras are currently located. Watch out for them and just don't break any traffic rule; it's not worth it.
https://www.chaneyscollision.com/wp-content/uploads/2018/06/Chaneys-1.png
0
0
Chaneys Collision
https://www.chaneyscollision.com/wp-content/uploads/2018/06/Chaneys-1.png
Chaneys Collision
2019-01-31 08:13:24
2019-01-31 08:15:35
Photo Radar Ticketing in Arizona