12 Things You Must Have as a Car Owner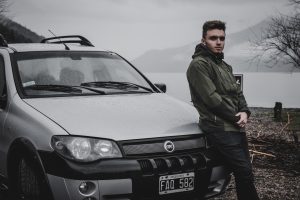 If you're a car owner, then you know that there are some essential things you need to have on hand. Whether you're just hitting the open road for a weekend getaway or commuting to work every day, these items will help make your driving experience safer and more convenient. Here are 12 things that no car owner should be without!
A emergency kit: You never know when you might need it, but an emergency kit is a must-have for any car owner. A first-aid kit, flares or reflective triangles, a flashlight, jumper cables, and a basic toolkit are all essential items.
A spare tire: If you get a flat tire, it's important to have a spare on hand so you can change it out and get back on the road.
Be sure to check your spare periodically to make sure it's in good condition.
A map: With technology these days, it's easy to rely on GPS systems to get around. However, you should always have a physical map of the area just in case your GPS system fails or you're in an unfamiliar place.
A phone charger: If your phone dies while you're on the road, it can be a major inconvenience. Keep a charger in your car so you can always keep your phone powered up.
A set of jumper cables: If your battery dies, you'll need jumper cables to start your car again. It's a good idea to keep a set in your trunk so you're always prepared.
A good set of tires: Having a good set of tires is essential for any car owner. Be sure to check the tread on your tires regularly and replace them when they start to wear down.
A clean car: A clean car is a happy car! Not only does it look better, but it also runs more efficiently. Be sure to wash and wax your car regularly to keep it looking its best.
A full tank of gas: This one is a no-brainer! Always make sure you have a full tank of gas before setting out on any road trip.
Car insurance: This is a must-have for any car owner. Make sure you're properly insured in case of an accident.
A valid driver's license: duh!
Vehicle registration and proof of insurance: These are both essential items to have in your car at all times. If you're pulled over, the police will want to see these.
A positive attitude: No matter what happens on the road, always remember to keep a positive attitude!
These are just a few of the things that every car owner needs. Do you have any essential items that you never leave home without? Let us know in the comments!
https://www.chaneyscollision.com/wp-content/uploads/2018/06/Chaneys-1.png
0
0
carmel
https://www.chaneyscollision.com/wp-content/uploads/2018/06/Chaneys-1.png
carmel
2022-11-26 15:15:35
2022-11-26 15:15:35
12 Things You Must Have as a Car Owner